"Dear readers, this is my first time screw up my memory cards which the photo of this review has gone down with the spoiled memory card. The photo of this review and write up were solely written by Hoi Mamoru."
They definitely have got their name right. When we arrived, it was a full house at Fullhouse. With a unique lifestyle concept and a large variety of choices on their menu as well as knick knacks that you can browse through and buy, Fullhouse has made a mark in many of us.
Photo courtesy from Marogal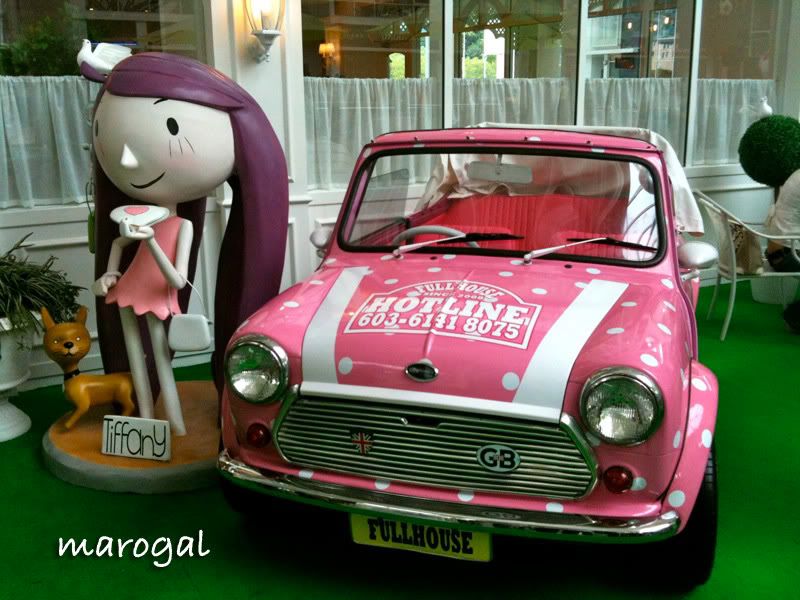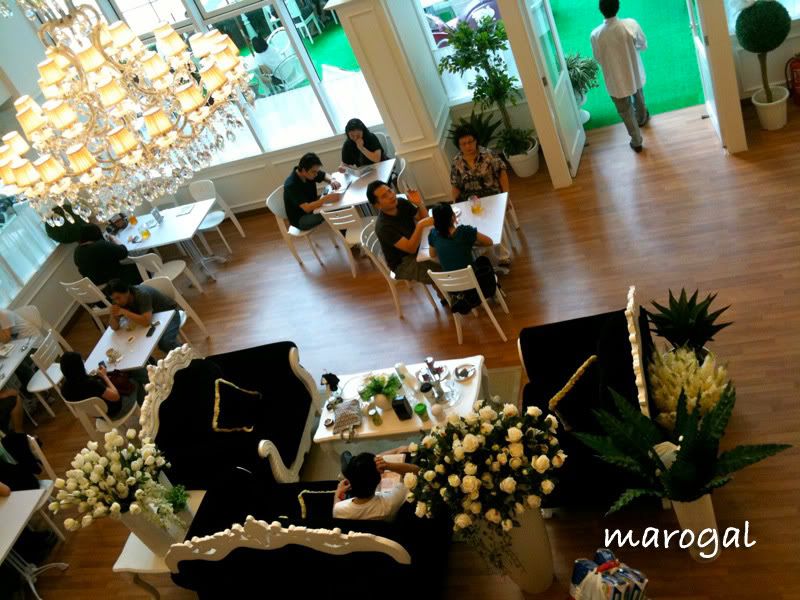 The team at Fullhouse Sunway Giza is a bunch of fun, quirky and creative team that will have you smiling. Their chefs enjoys whipping up dishes that has not only the taste but the looks great and attentive waitresses in cute lil uniforms attends to all your dining needs.
With tones of fun and quirky drinks to choose from, you really can't make up your mind. We finally decided to order and share. If you want coffee, something refreshing, something fun, they have it. Try their Special Ice Blended Range with Magic Balls.
Buttery, aromatic, spicy Vongole Spaghetti, something to wake your taste buds
A truly unique dish of the western fusion. Oven Roasted Chicken Parcel served with mash potatoes and Chinese Herb Sauce. Absolutely amazing.
Forest Mushroom Soup with Almond Flakes and Clam Chowder with Basil Oil.
Fresh Smoked Salmon Salad, served with local grilled mango with caramel.
Another twist in their menu is the Oyster Mornay, with Mozzarella, Cheddar and Parmesa Cheese. Dig a bit deeper, there's a surprise at the bottom of the shell. Gives a really interesting flavor to the dish.
A hearty meal for the big appetite, Braised Lamb Shank.
Tasty Teriyaki Chicken Burger, with a whole piece of meat instead of grinded meat patty.
A signature dish, the Wok-Sear Chicken Chop, is as good as it looks.
Al-Funghi Spaghetti, a favourite dish of mine is served with loads of mushroom and mild chilli padi.
A great mix of wasabi and crab. The Deep Fried Soft Shell Crab is served with delicious wasabi & mayo (wasamayo) dip.
Another appetizing dish, the Pineapple Chicken Salad.
Love oysters with a twist? Give the Oyster Shooter a try. Oysters in 3 types of sauce, the Tomato Celery, Lemongrass Lychee and Citrus.
Sear Seabass, fresh seabass fried til crunchy, served with special miso sauce, tantalizing.
The delicious Profiteros.
A must try dessert, the Crème Brulee.
A couple more dessert selections from their vast menu.
Soft and tasty Tiramisu. Enjoy the Philly Escaporne Cheese melting in your mouth.
Need a place to chill out with friends and family? Give Fullhouse a try and you'll see surprises on their menu for every different season.
Fullhouse Lifestyle Store and Cafe
C-2 Sunway Giza Mall,
Jalan PJU5/14, PJU5,
Kota Damansara,
47810 Petaling Jaya,
Selangor Darul Ehsan
Tel/ Fax : 03 6141 8075
Business Hours: 12pm to 11pm daily