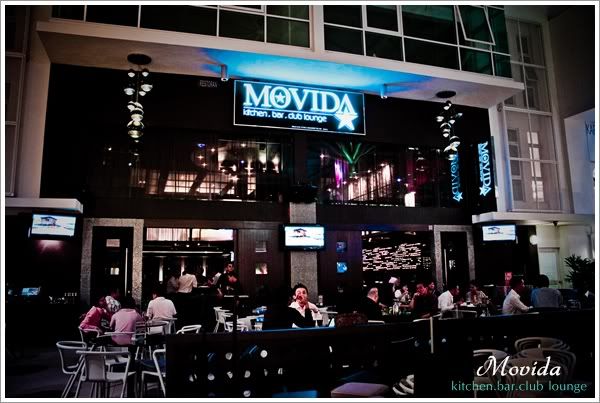 Dataran Sunway, Kota Damansara recent addition to its happening place is called Sunway Giza. The boulevard style mall came with a couple of place to hang out after work for a cool booze and dinner.
The name Movida! is adopted from the meaning of "Party! in Cuban Slang" or "To Move A Movement" in Spanish slang.
The place roll with some latest R & B hits, Hip Hop, Tribal, House, Electro, Trance and all sorts of good music to make the place more happening depending on the time. Before 10pm, the place may have the feel of a restaurant and after 10pm, the lights were dimmed and the party got started!
VIP corner with red deco
A place where you can have some talk while having a booze.
MOVIDA offers all comers to a bibliography of fine, simple food where the traditional locals and foreigners can sit side by side and shelved along together. Serving a variety of Italian, Mediterranean, Spanish and Local cuisine, the kitchen offers a gastronomical mix to please the palate and nourish hungry souls.
Seared Scallops (RM28.00++) with mango chili salsa, alfalfa and basil