A building at the end of Jalan Kia Peng, many of you may think this building a luxurious hotel. It is in fact a hospital known as Prince Court Medical Centre.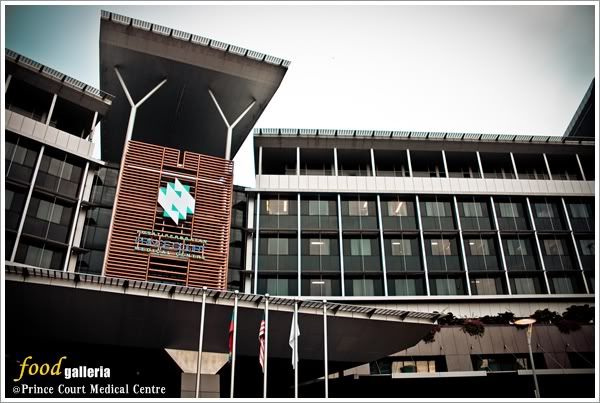 Grand entrance with a fine arts design. It doesn't look like a hospital at all! Besides this is the place for most of the ambassadors and VIPs.
Usually at hospital or medical center, there are a canteen that caters for the guest and patients food. But you will be surprise when you step down to the basement level. Food Galleria will greet you with a surprise. This place is open to public and anyone also can dine here. Foods are good and price are reasonable.
Entrance view
Table setup here though look simple but elegant. It would reflect more towards like a brasserie than a common restaurant.
High tech kitchen with strict regulation towards cleanliness.
Soft Drink Taps
All the foods and drinks served here are changed regularly every 3 months. This means every 3 months you will see a new menu with new foods on it. All the foods were designed to be healthy and tasty. In the season of world cup, a special menu were created that reflects the country that participate in World Cup 2010 at Africa.
DRINKS
Orange Juice @ RM10
Star Fruit Juice @ RM10
Carrot Juice @ RM10