KL
Published on June 15th, 2010 | by email2me
17
Fun Kee Bamboo Noodle (Hand Made Wantan Mee)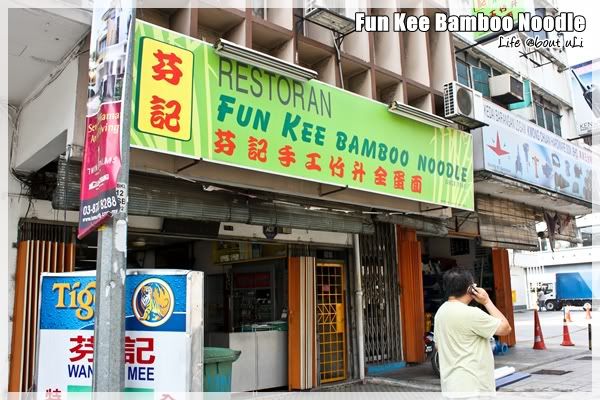 This was definitely an adventure drive for me. YES I KNOW IT'S ONLY IN SG. BESI! But hey, I'm one with a sense of direction of a cow aka no sense of direction at all. Despite I've printed directions from Google map I still lost my way. I practically rounded the whole of Jalan Loke Yew, Jalan Cheras and half of Kesas Highway. Don't ask me how but Google map stinks and road signs suck! Coupled with my bad sense of direction, tada I took an hour to get from Sunway to Sg Besi. I know I know, stupid.. I think I'd better hop in a car with someone the next time or get myself a GPS. Easier to hop into someone's car right? Parking here is a tad tough so get up early and get your ass moving. But it's really worth it!
Christopher is the 3rd generation to manage this restaurant. This restaurant sprung up in 1969, just before the May 13th incident. Despite being around for 40 over years, their food quality maintains, just like how they prepare their food, the traditional way. That's the best way. Christopher willingly let go his career to take over his dad's place to a year ago run the restaurant and plans to make slight changes to the outlet to increase quality and service to his customers to suit the new age. Talk about dedication!
Yea yea! Write too much. Ok moving on to the food :P. Their house specialty, BIG PRAWNS AND HANDMADE WANTAN NOODLES. Everyone's favorite!
Eggs and flour
Mix it up together
All the noodle making process were done by hand
After the dough were mixed up nicely, it is then pressed using a long bamboo.
Christopher will ride on the bamboo and press the dough a couple of round till the dough is firm enough before cut into thin noodles